Come join our Team!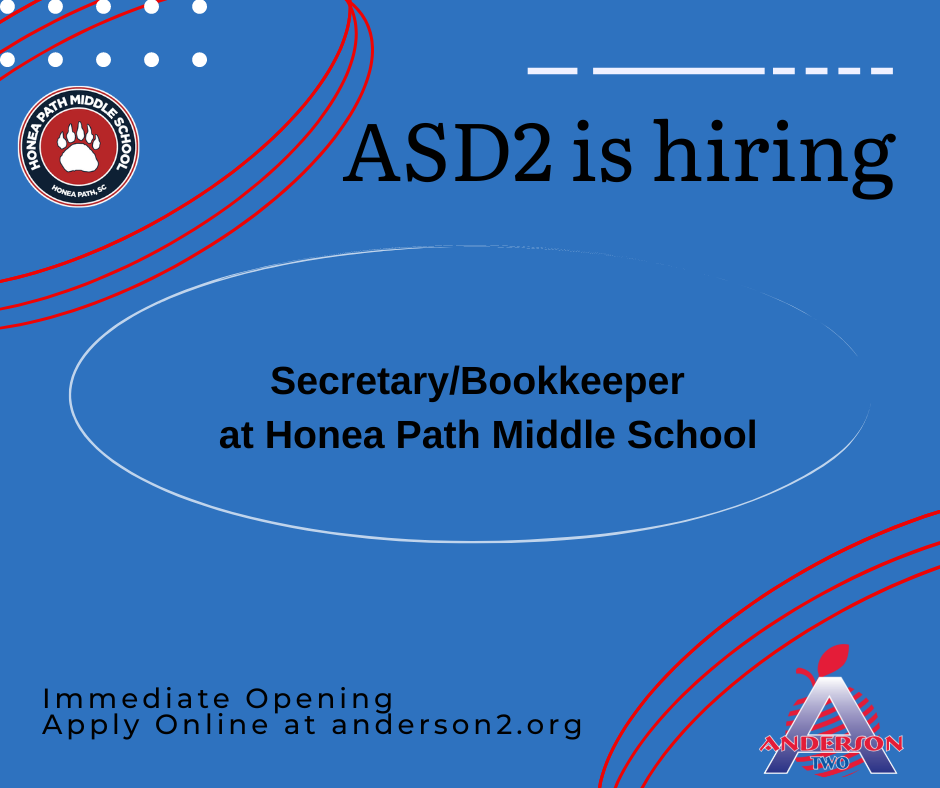 Come join our team!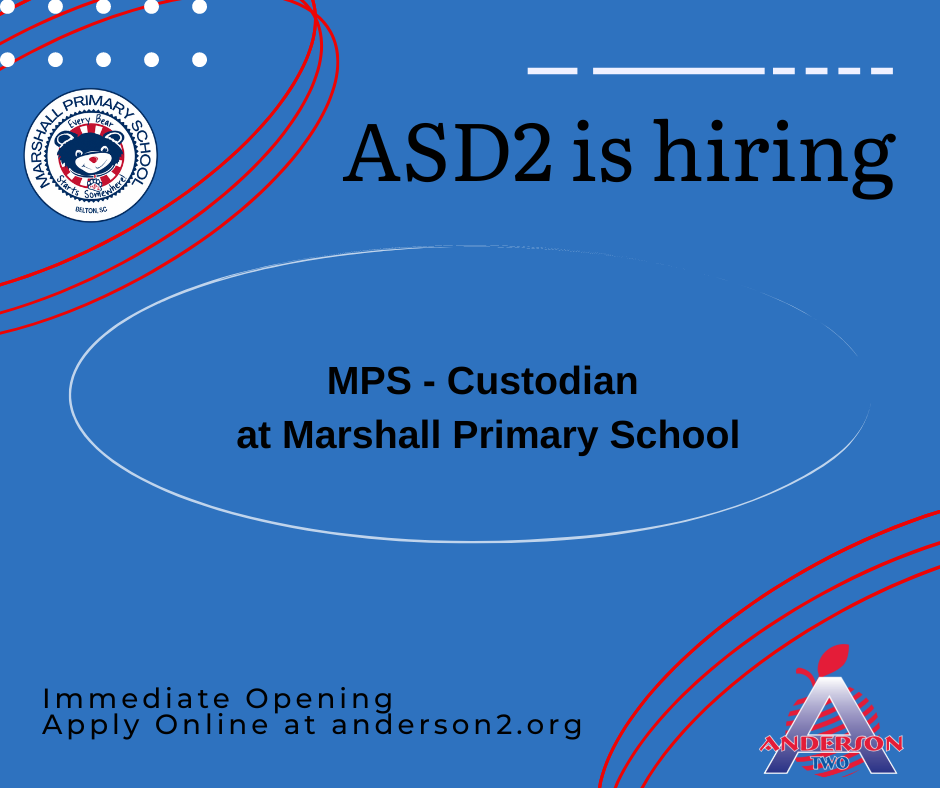 National Arts in Education Week is a time to celebrate the impact of the Arts in our schools and community. Anderson School District Two would like to recognize and thank our teachers in this field for their commitment to providing youth with the opportunity to use their imagination, access their creativity, and express their unique talents.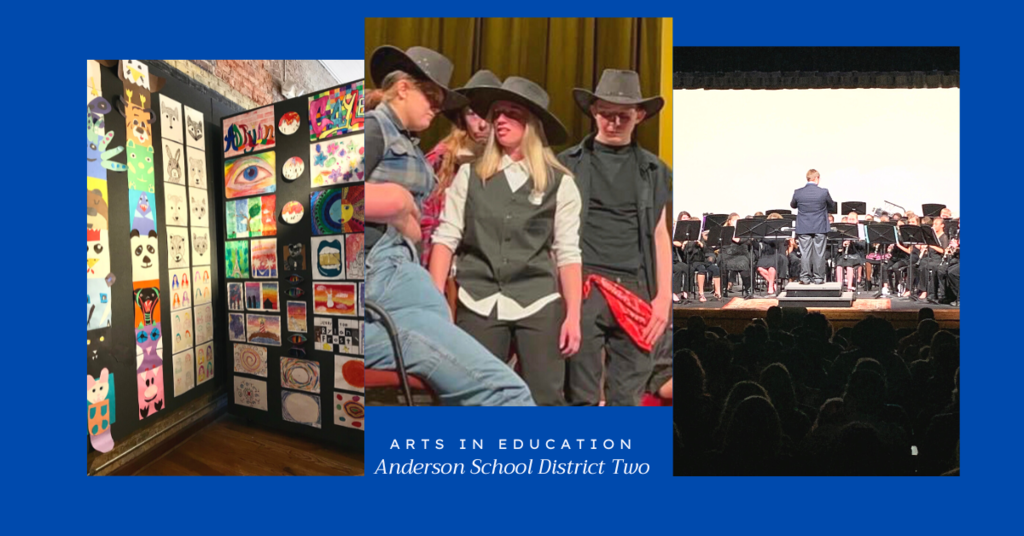 ASD2 School Board Meeting! Please see the attached agenda or click on the following link for more information. Monday, September 12, 2022 bit.ly/asd2__sbm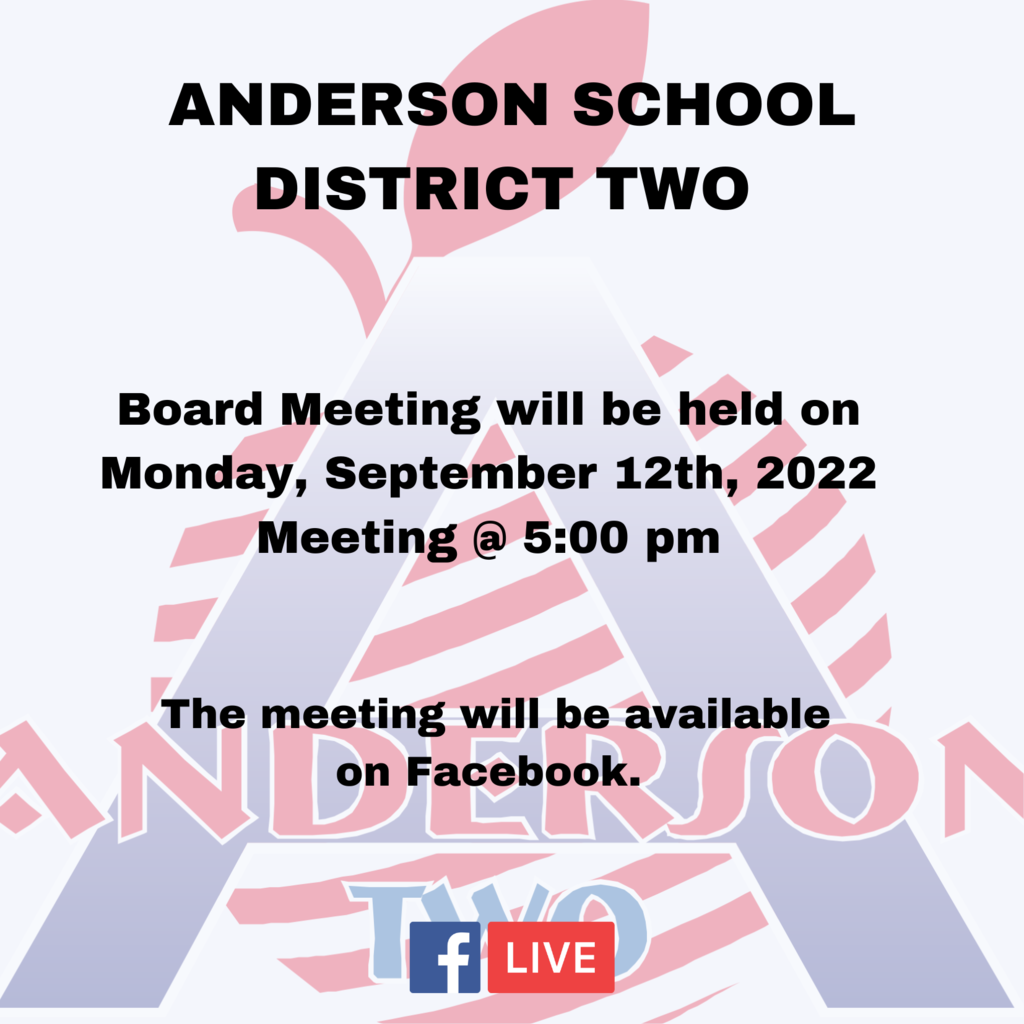 ASD2 hosted a substitute workshop this week. We are very thankful for our subs! If you are interested in becoming a substitute for teachers, cafeteria workers, or custodians, please contact Janet Williamson at
jwilliamson@asd2.org
or 864-369-7364.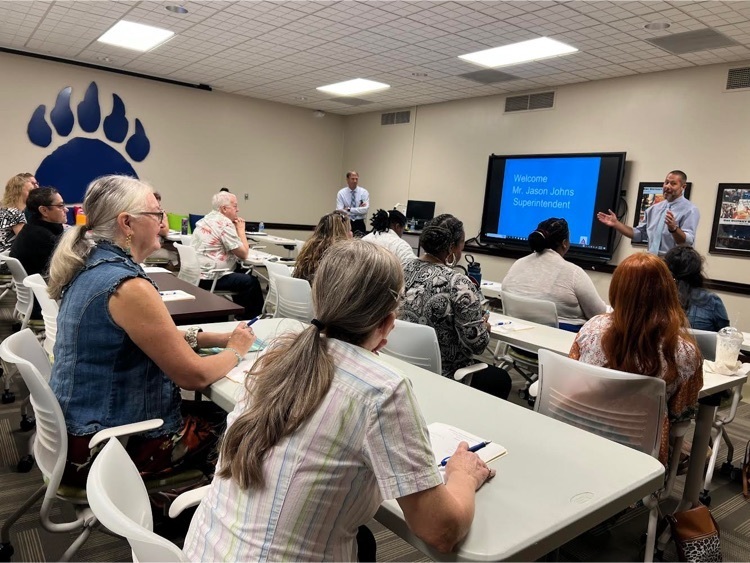 Come out and support the BEARS!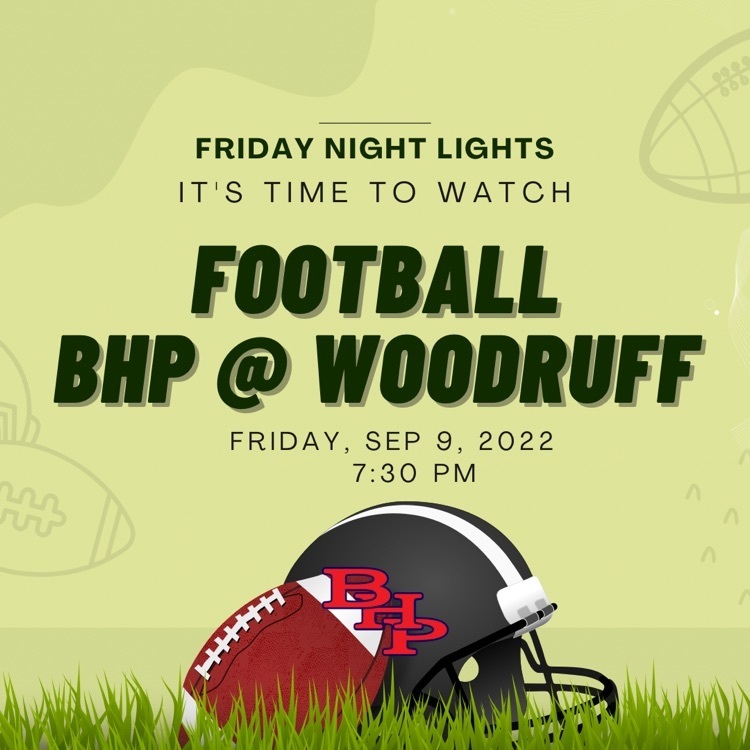 For this year only the district is hosting Music IDEALS choir auditions for any interested student in grades 3-8 to join the fun! Auditions are simple and will be the week of Labor Day. Please let the music teacher at your school know if you are interested!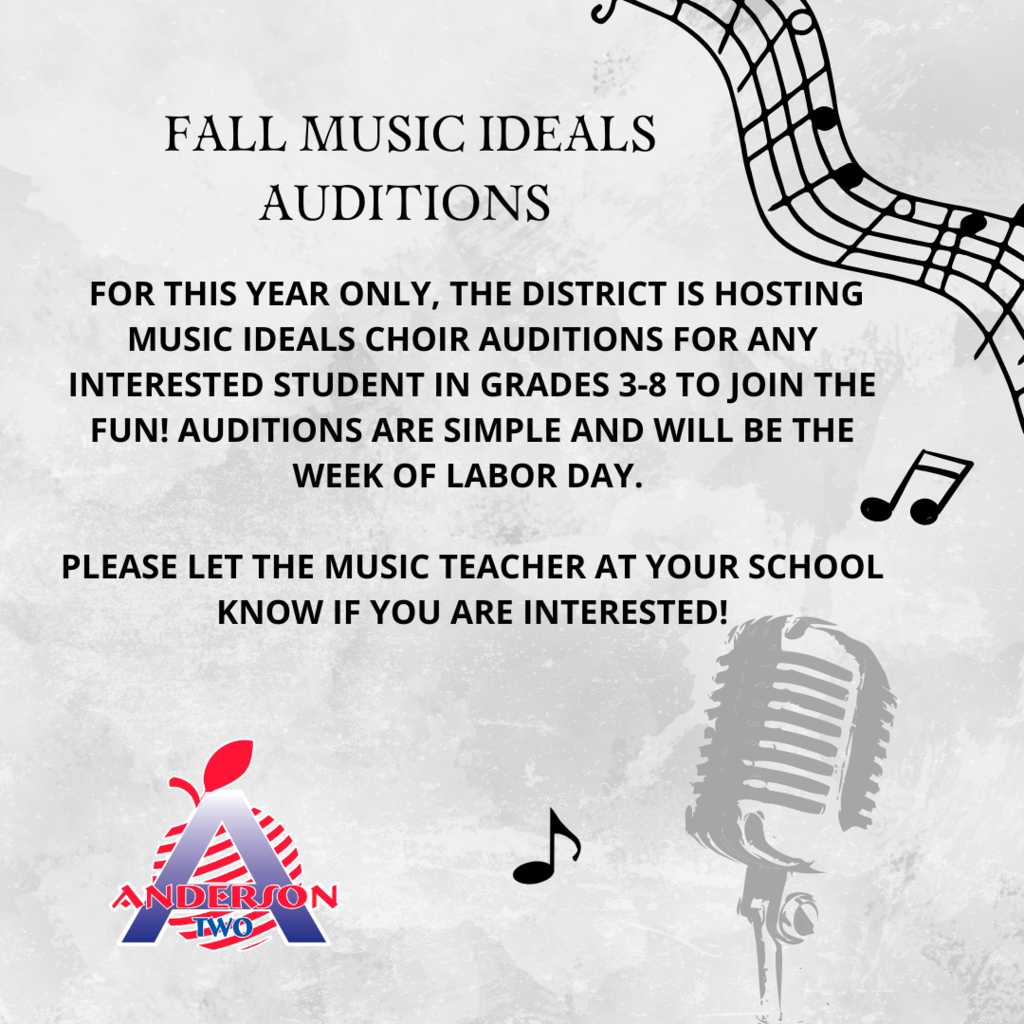 Join our ASD2 team!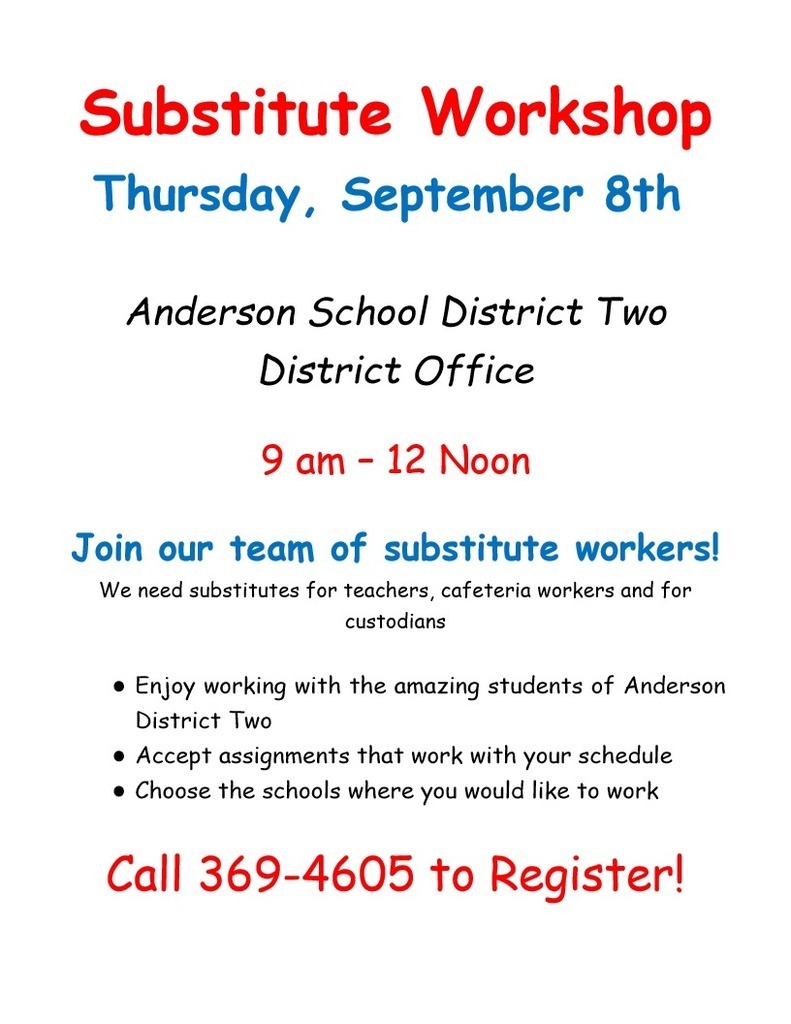 First home game of the year. Join us in supporting our Bears!

The 988 Lifeline is a national effort to help people in mental health-related distress or experiencing a suicidal crisis via call, chat, or text. The 988 Lifeline provides free and confidential support to people in suicidal crisis or mental health-related distress 24 hours a day, 7 days a week, across the U.S.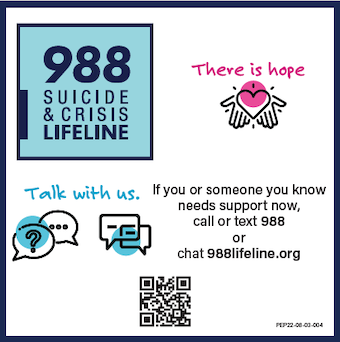 Monday, September 5, 2022 schools and offices will be closed in observance of Labor Day.

The next Food Distribution at Emerge Ministries in Belton is Friday, Sept. 2 from 11:00am-1:00pm.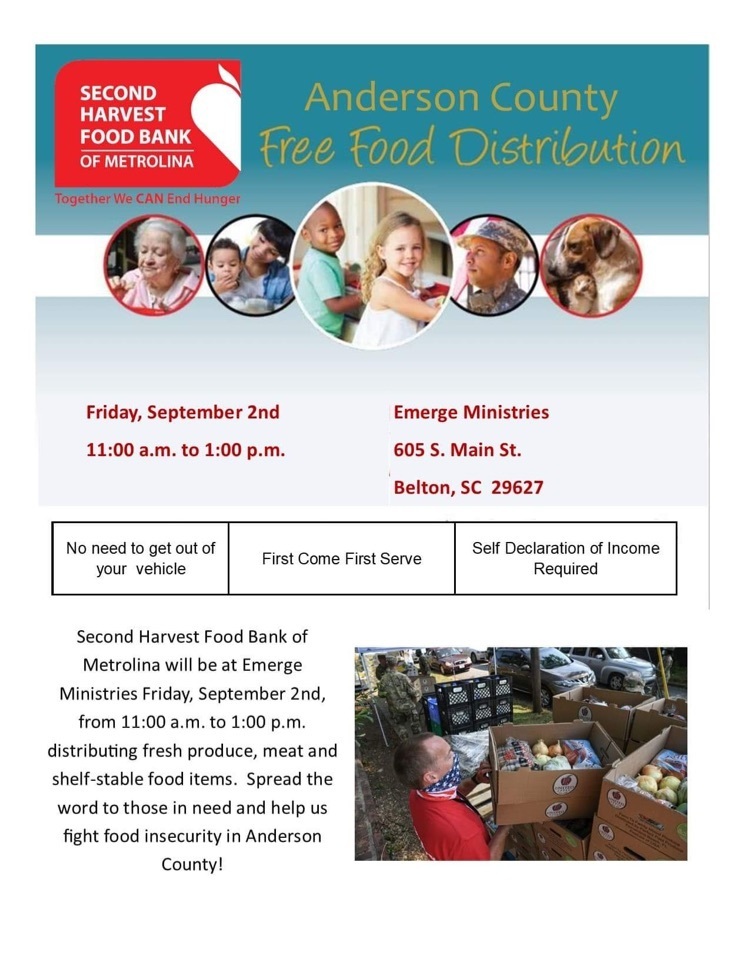 Today, we recognize the amazing accomplishments of 13 students who scored the MAXIMUM score on the SC Ready Math and/or SCPASS Science state assessments. Congratulations to these students!!! They will be recognized by our board at the upcoming board meeting in September.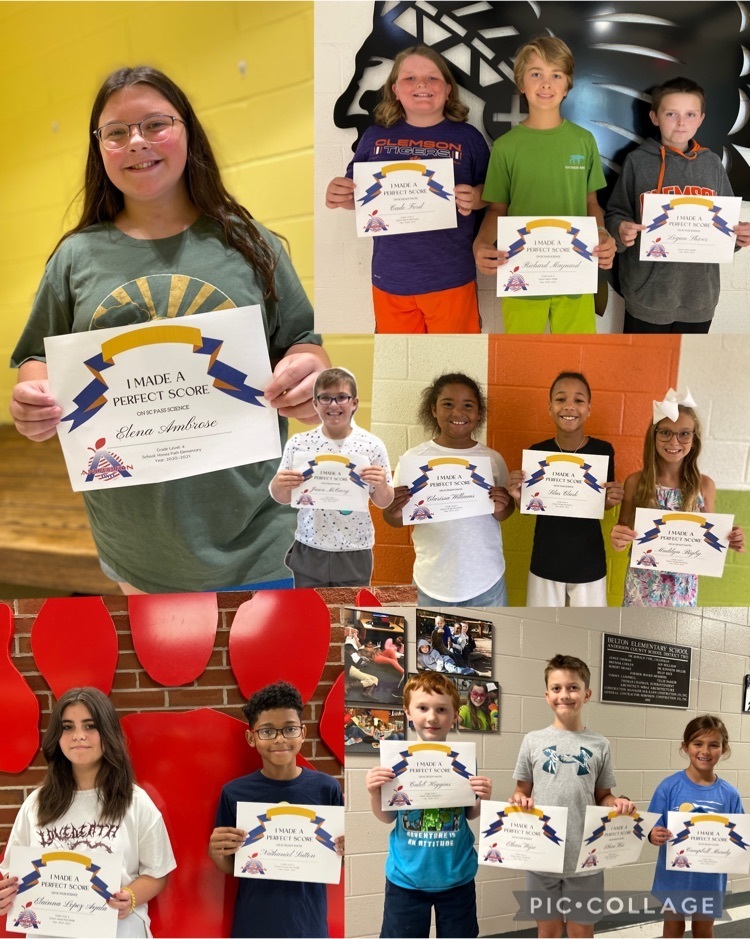 Join our ASD2 team!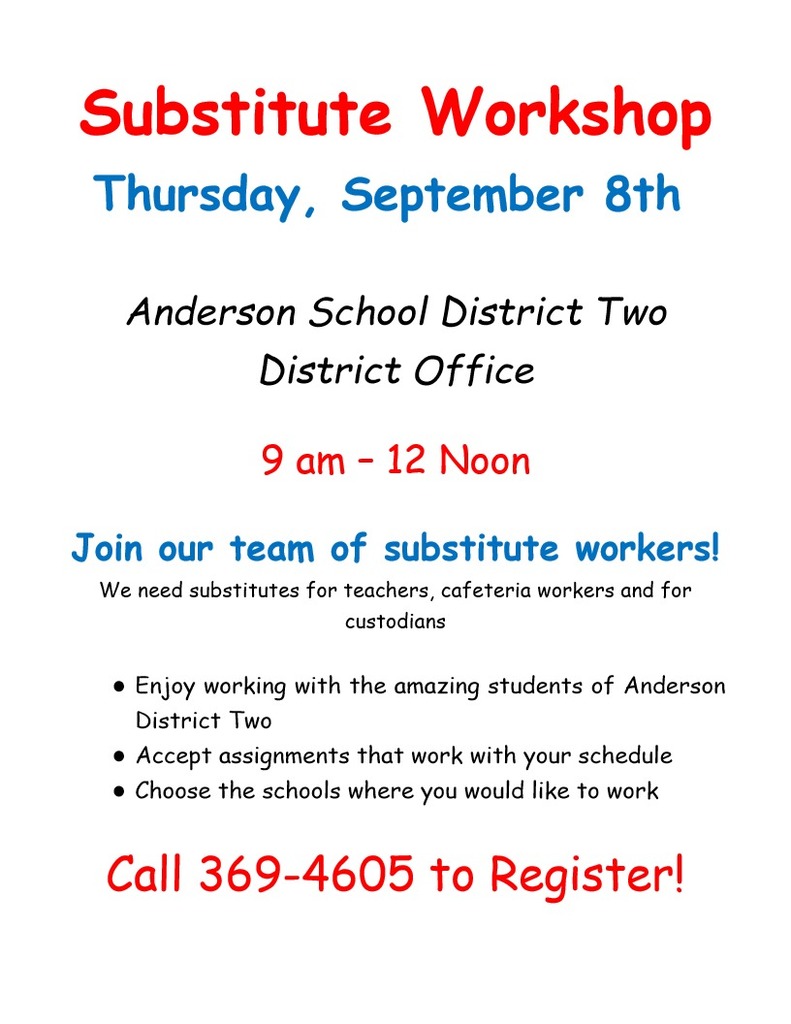 Join our ASD2 team!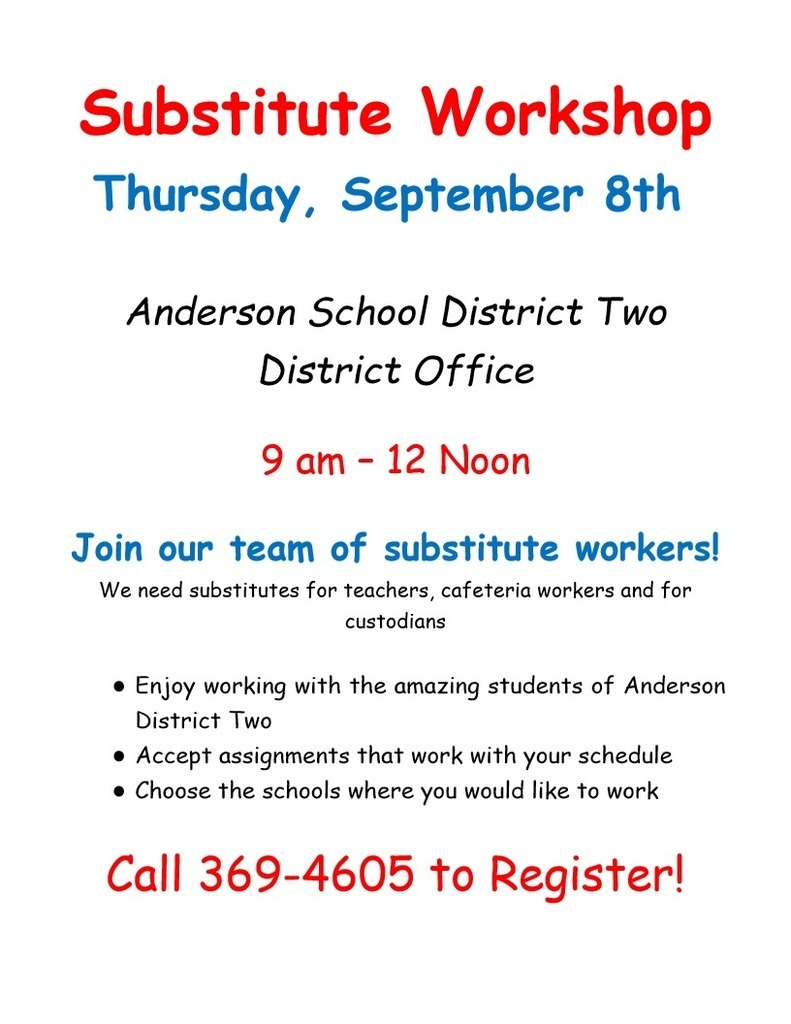 Go Bears!! Come out and Support!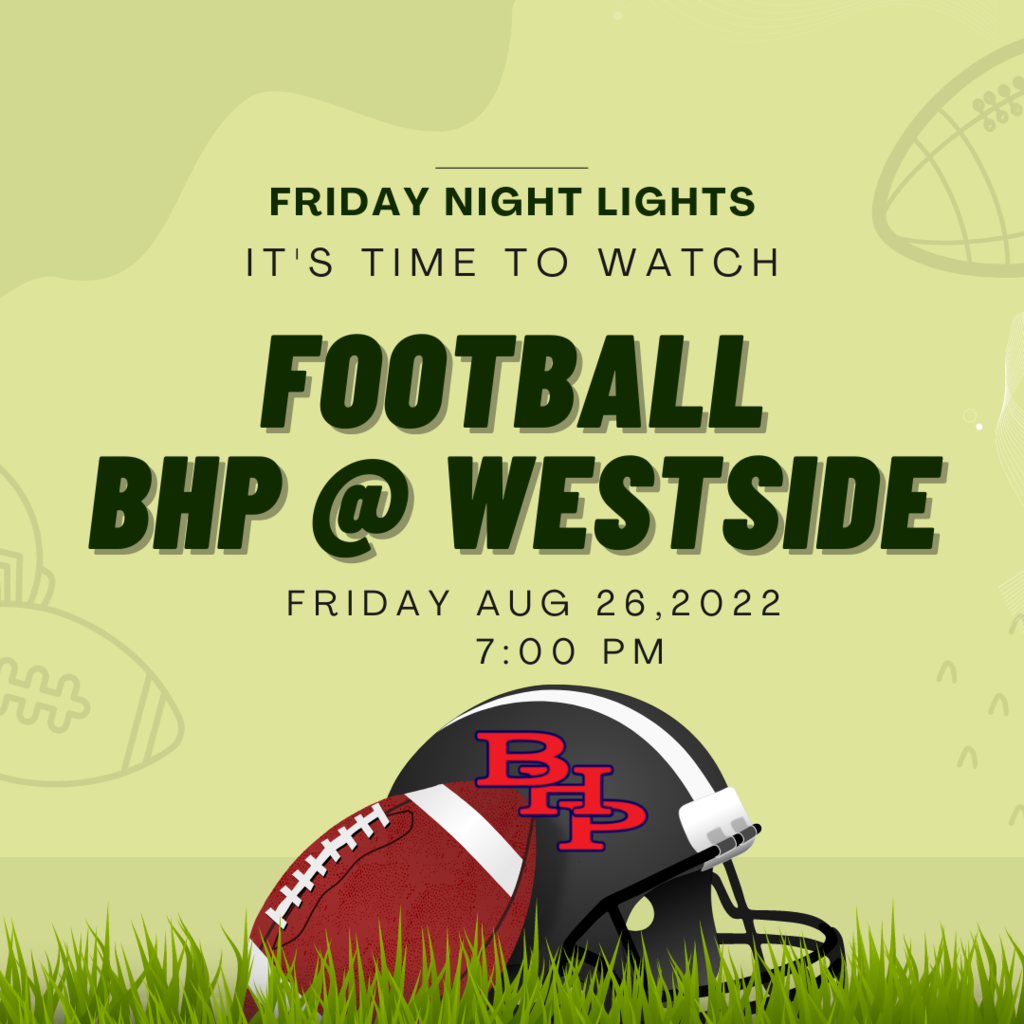 Heather Fallaw, Director for After School Programs in Anderson School District Two, spoke at the United Way of Anderson Kickoff Breakfast at Denver Downs Farm to share the impact of United Way support in Anderson School District Two. Some initiatives funded through United Way are the Weekend SnackPack Program and Camp iRock for Summer Reading Camp.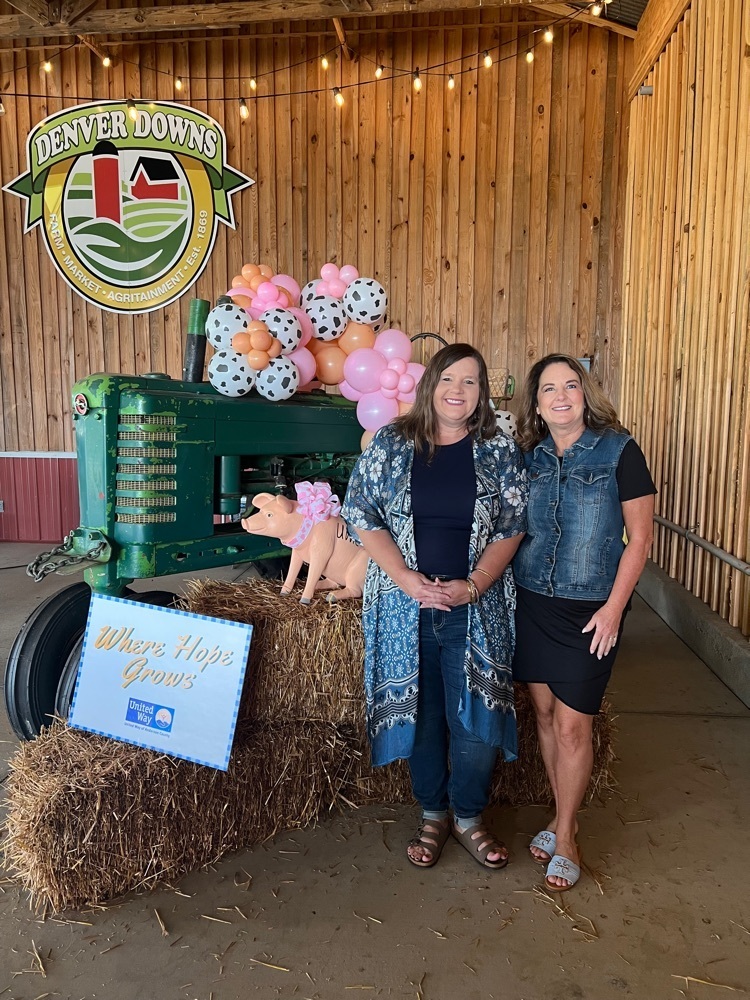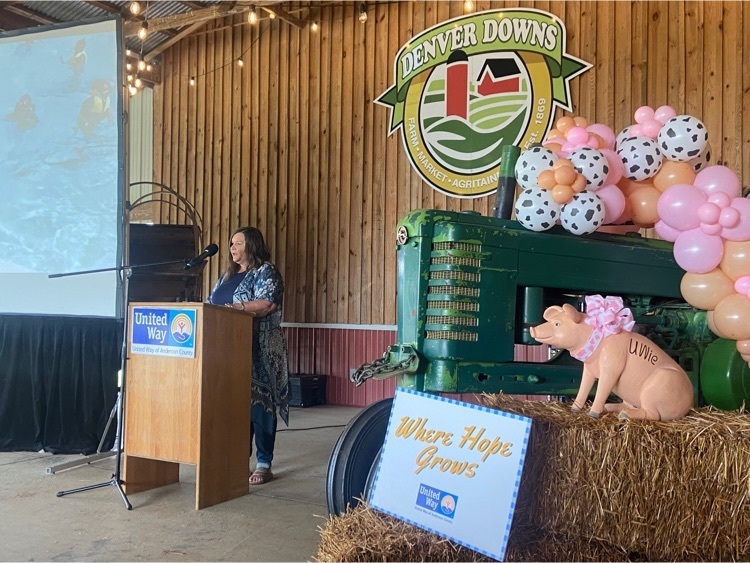 🚌🚨 Please help us keep our students safe! 🛑🚌 #TargetZeroSC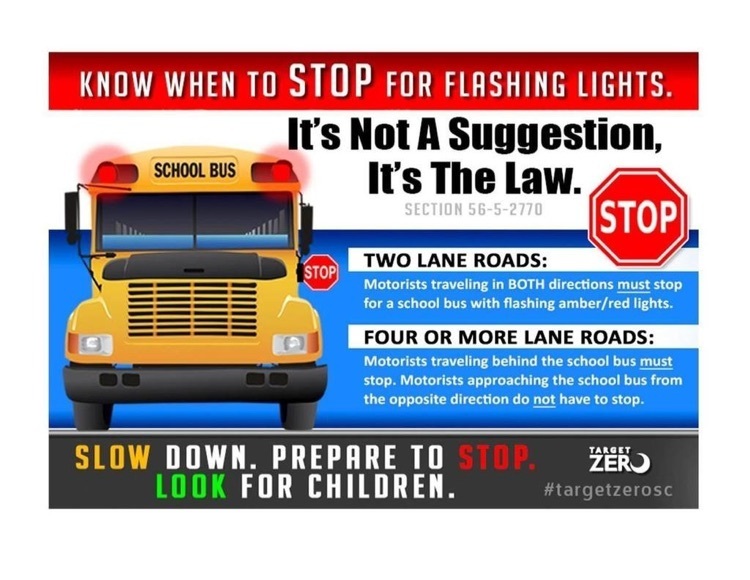 We are having a great first week in ASD2!